Reciprocating-puddle Level Sensor
C5/B3 (Bin leveler)
Level Switches
Motor torque type solid level switches(paddle revolving & piston type)
Main application
Alarm or control of solid, granular material and bulk solid level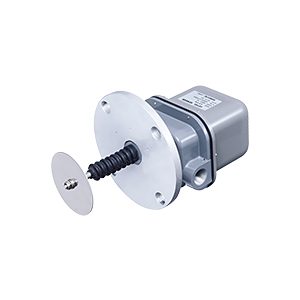 Main feature
Sealed housing
Shaft and bearing are sealed with bellows. Measured material does not enter into the housing.
No affection from material weight
Paddle is placed in line with the direction in which material moves to eliminate affection from the material weight. Stable operation even at low levels.
Wide range of models available
Various models are available as standard to suit virtually any applications from small to large hoppers.
Easy maintenance
Requires no adjustment. Simple design makes maintenance easy.
Principle of Operation
The paddle inserted in the tank reciprocates to detect material presence.
Without material covering the paddle, the detector reciprocates. With material, the paddle stops and an output is given.
References
Instruction Manual

Available only for the registered members

Manual