Capacitive level sensors
KSV-9N
Level Switches
Capacitive Level Instruments
Main application
Level measurement of liquids, solids, slurries and interface detection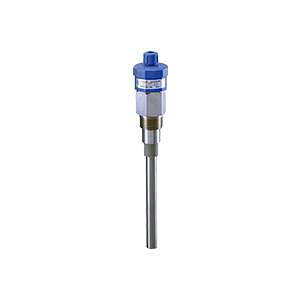 Main feature
Compact and lightweight with the circuit integrated into the detector.
Ideal for level measurement of small equipment
Uses NPN open collector output to directly open and close a relay
Offers LED lamp for operation status, and sensitivity trimmer for easy adjustment.
Principle of Operation
Every substance has unique dielectric constant (dK). The sensor uses the difference in dK between material and air or vacuum to determine material presence.